WISDOM FROM THE SPEAKING TRENCHES...  
It was the worst possible situation you could imagine...the event had gotten a late start...the order of speakers got messed up and somehow I got to be the last one...
I was supposed to be onstage at 4:00pm...and at 6:00pm, I hadn't gone onstage yet...the audience had dwindled down...those that were still there, were tired, worn out and disengaged...
Several speakers before me had covered similar content to what I have prepared, and I had only slept about 4 hrs for 3 days in a row...   My gremlins came out in a big way!  
I started to hear...it was a waste of time to come all the way out here...I'll be lucky is anyone is still here or awake by the time I get onstage...I should just leave now...I have nothing else to contribute...and on and on... Does it sound familiar? Do you ever struggle with nasty self-talk like this?  
Funny enough, I usually don't. I have spent so much time, energy and effort to really work to release my ego and to stay positive and upbeat most of the time. But this really got to me.  Luckily my partner was there, he could tell what was going on and he just reached over and squeezed my hand and smiled. This was enough to let me know that he believed in me. 
So, I did something I have never done before!!   Desperate circumstances require Desperate Measures Right??!
So...I put on my headphones, and I started listening to my recorded personal manifesto and my anthem. This was an exercise I did with my mastermind last year and I had been diligent at listening to it to remind me of who I am.  And at this moment, I needed a BIG reminder! So I listened...TWICE...
And then, I heard them call my name. I handed my phone to my husband and I walked up to the front.   
And...I took that microphone, and I did something I have never done before! I rallied in a big way, and I brought my A+ game. I got ALL of the audience engaged and moving. Interacting with each other and pulled up to the front. 
Then, instead of leaning on my "prepared powerpoint", I leaned into my HEART...into the MESSAGE that I know I am here to deliver, and I started talking.  Everyone was with me for the entire time. I found a way to veer back to my powerpoint and seamlessly integrate it all. But the best part, was feeling the energy in the room, the way I touched that audience and how I was able to transform the energy, not just for me, but for the entire room! It wasn't the clapping, or the people enrolling into my program that gave me the most satisfaction, but the hugs, the locked eyes, and the words that so many people shared with me that day "Thanking me for sharing this message", "for reminding them of why they are here", and interestingly enough, "thanking me for being WHO I am." I cannot tell you how this moved me.   
It's interesting, because I often teach that it's not WHAT we do, or WHAT we know, but WHO we are and HOW we show up that transforms lives. I've known that all along. But I had never had people outwardly thank me, for being "WHO I AM!" And this, is pretty much the best compliment any of us can ever get, don't you think?  
So...why am I sharing this with you?  
Because you have a message and story to share, you have life experience that has given you wisdom that would beneft others. Just like me.  And my guess is that it may be a little scary to do, and you may have gremlins just like I do.  So if you know that you need to share your story and your message, then you need to learn a few things on how to communicate and inspire people.  Interestingly, public speaking is one of the GREATEST FEARS that most people have. It is the single most common thing that people have hired me to help them overcome. 
And I feel lucky that I had great training and experience throughout my life that has allowed me to develop certain skills as a speaker.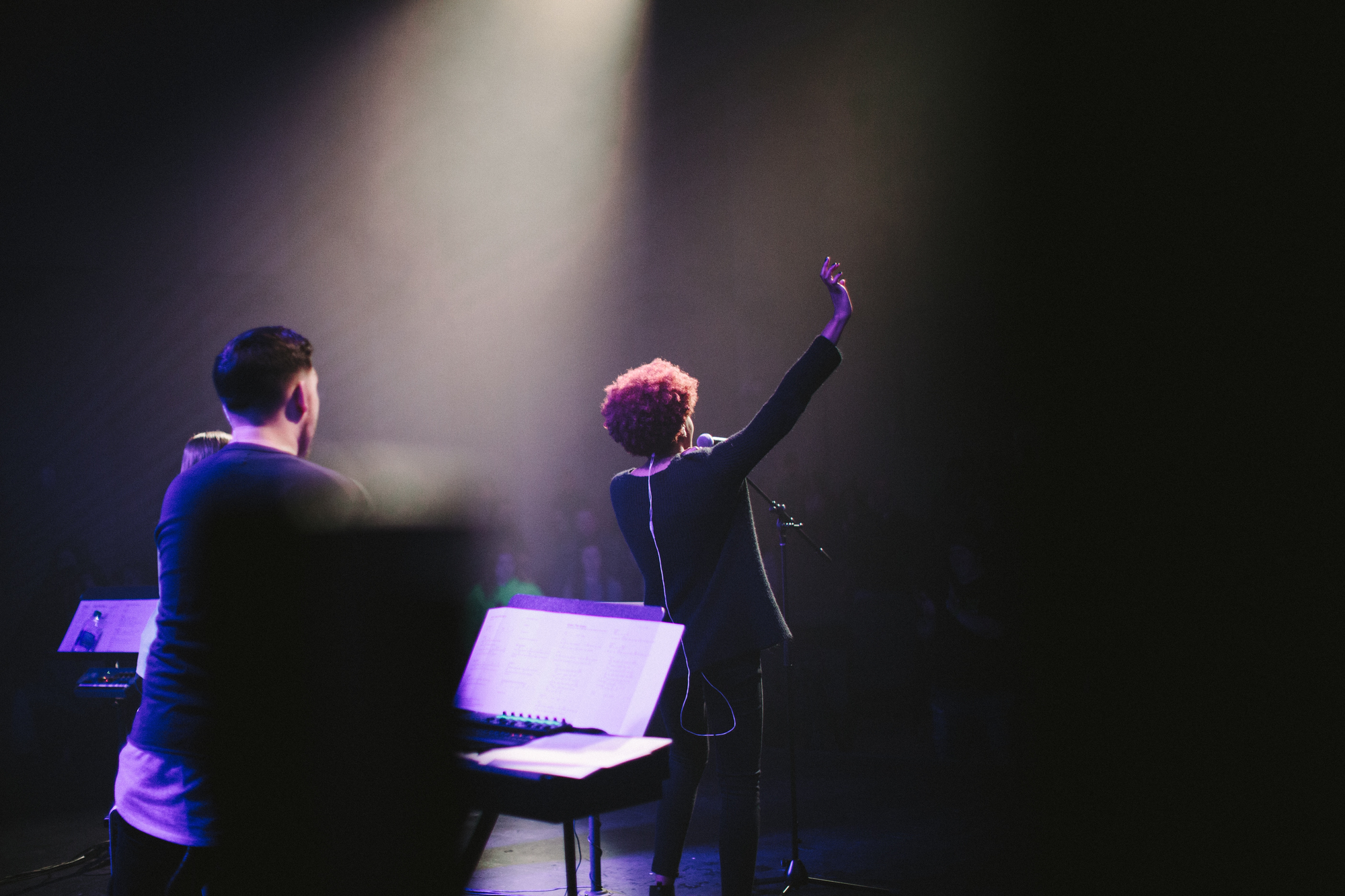 So here are some of the things to begin implementing:
First of all, you need to hear that it is all about PRACTICE.
Just like anything else, the more you practice something, the more proficient you become.  Develop a process to manage your thoughts and emotions, and that you can use to get you back to "YOU" in a pinch. (Something like my manifesto & anthem) It can be breathing, visualizing, or any other powerful emotional management tool. (And yes if we work together we can develop these for you.)
BE CLEAR- about what your message is about at the core. Don't get stuck into your content...dig into your HEART...
RISE UP- Take every opportunity you have to practice RISING UP...every challenge, every heartbreak, every dissapointment is a training opportunity...see it as one. Don't let it defeat you. Challenge yourself to deal with it in the best possible way, with the least disruption to your life as possible. 
SPEAK UP- Take every opportunity to speak your truth, to share your message and to speak at events. It can be 10 mins, it can be the middle school, or your church. It doesn't matter. The more you do it, the more you practice and the easier it becomes for you. 
PREPARE WELL- Take the time to prepare well for your talks. Know the content like the back of your hand, get comfortable with it, and do your best to practice it several times before you deliver it. 
IMPROVISE- Now this may sound like a contrarian advice from the bullet prior. But practicing improvisation is just as important. Why? Because inevitably things will happen and go south. If you have practiced improvising your topic, you will be able to go with the flow, and still nail your talk. The key to doing a great job at improvising, is having solid preparation ahead of time. However, the more you do it the easier it becomes. 
VISUALIZE: Take some time and visualize the whole experience. Integrate as many senses as possible to your exercise. The more real it is the better it will be.
FOCUS in particular on HOW you want to FEEL, and embody that feeling. 
BREATHE: Learn how to breathe in a way that calms your nerves and grounds your energy. The more grounded the better you will do, and the easier it will be for your voice to be clear and audible. 
SMILE: Smiling is a natural stress reliever. It is nearly impossible to be tense, frustrated or anxious and smile at the same time. If smiling feels especially hard, bite on a pen or pencil for a minute (it will force a smile), and you will see how it becomes easier. Even if your smile is fake and forced at first, if you keep it for at least a minute, you will experience a shift in your energetic body and you will eventually be smiling for real!\
DETACH: Detach yourself from any outcome that you expect or plan. In fact...My only goal is to touch or inspire 1 person each time I talk. That is it. Everything else, I let go of. It is what I call: PASSIONATE DETACHMENT- showing up passionately and wholeheartedly, yet completetly detaching from a particular outcome. It is the best thing you can do to calm those nerves. And yes, I know...very easy to say and very hard to do!
SCAN: Take a minute to scan the audience, get a feel for them, and what they may need or want. If you can ask questions do. Engage them and borrow energy from them. Notice what may be needed and take action. 
LISTEN: This is huge! Listen to your heart and your intuition. They always know the right thing to do, if you are willing to put your head aside and listen to what needs to happen. It is a still small voice, a feeling, a sense or an odd way of knowing. Don't doubt it. Listen and follow it's prompt. 
HAVE COURAGE: to follow your intuition and to improvise. Trust yourself and have the courage to show up as a SHINING STAR, no matter the venue, the circumstance or the audience. Show up with heart, and full-out. Ultimately remember that....   "People will forget what you said, But they will always remember how you made them feel."  
Interestingly, the following week, I attended the retirement party of one of my most loved mentors. When I arrived at the venue, I heard someone say to me, "I got excited to see that you were coming and that you will be speaking. I can't wait to hear what you have to say."  And I swallowed hard, and I said "Excuse me?"...and she raised the program and said "Yeah, I saw your name on the program!"...I smiled... and hugged her and quickly excused myself. I went to search for the program and yep... there I was...slotted to speak. 
Yet...I had not idea I was speaking!! I had exchanged an brief email with the organizer about the possibility of me speaking weeks before, and then he indicated he would let me know if they needed me. I never heard another word, so I assumed not. 
So...what did I do?
I took the program and took a few minutes before it was my turn. (I apologize for the previous speakers, I wasn't able to give my full attention), in between a few bites of food, and the other speakers, I crafted a few speaking points. 
Then I got up to the podium and delivered my improvised speech. Interestingly, I did cry a little...(hey I wasn't so preppared and it was emotional), but several people came up to me afterwards and told me how moved they'd been from my speech and how much they appreciated what I had to share. 
So, I surprised myself, and I imagine I will continue to do so because I am simply rising up to the challenges and opportunities that are being presented. 
I PRACTICE every time I have to give a talk, a lecture, a speech, an interview, and I'm willing to be vulnerable, to speak with my heart, and to know that there is no perfection. Only improvement. 
And if YOU have a message to share and want to transform the world, which I know you can...then get out there and start: RISE UP, SPEAK UP AND LEAD!
Because you are a leader that can change the world one speech at a time.  Want to hone your speaking skills, overcome stage fright and learn how to get into the flow, and have "peak performance experiences" every time you take the stage?  Then schedule a consultation and we can crystalize your goals, identify your biggest blocks, and outline the next steps to take and how you can be on your way to bigger and bigger stages! Join the ranks of other clients I've helped step into bigger and bigger stages, and shine brighter and brighter!